New patented name "MODULAR REAGENT PLATE AND REAGENT VESSEL KIT"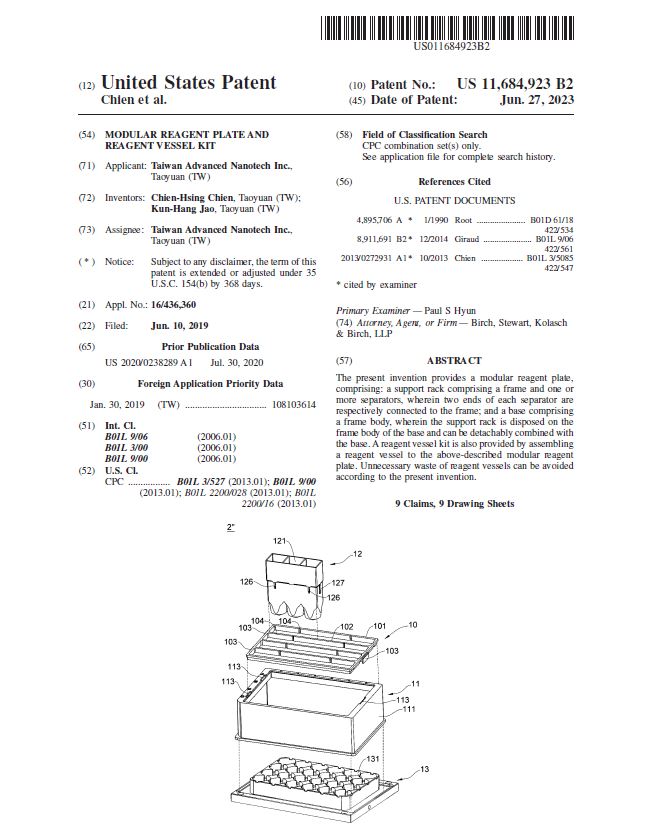 ABSTRACT
The present invention provides a modular reagent plate, comprising: a support rack comprising a frame and one or more separators, wherein two ends of each separator are respectively connected to the frame; and abase comprising a frame body, wherein the support rack is disposed on the frame body of the base and can be detachably combined with the base.
A reagent vessel kit is also provided by assembling a reagent vessel to the above-described modular reagent plate. Unnecessary waste of reagent vessels can be avoided according to the present invention.